Keynote Speakers
Prof. Thanikaivelan Palanisamy
CSIR-Central Leather Research Institute, Chennai, India
Prof. Thanikaivelan Palanisamy is a Chief Scientist at CSIR-Central Leather Research Institute, Chennai since 2002. He has founded the Advanced Materials Laboratory and currently heading. He received PhD in leather technology from Anna University in 2003. He had two post-doctoral stints at Texas Tech University and Rice University, USA under BOYSCAST and Fulbright-Nehru fellowships in 2005-06 and 2010-11, respectively. He specialized in cleaner leather processing and zero discharge technologies. He currently works on the development of new and advanced materials including nano, bio and composite materials, especially from wastes generated from leather industry for high-value applications in Healthcare, Environment, Lifestyle and Energy sectors. He has over 130 publications in peer reviewed international journals, 60 articles in conference proceedings and holds a h-index of 35 and 25 patents to his credit. His recent innovation on "Waterless Chrome Tanning" has been commercialized over 125 tanneries in India. He is a recipient of several National awards and academic honors from CSIR, INAE, IASc, DST, DBT, NRDC, WIPO, USIEF, IEI, IIT-Roorkee, TNASc and FICCI for his engineering innovations in cleaner leather processing, management of solid wastes and developing advanced materials.
Prof. Qian Li
Central South University, China
Prof. Qian Li is the secretary of the Department of Metallurgy, School of Resource Processing and Bioengineering, Central South University, member of the Faculty Committee. Mainly engaged in the comprehensive utilization of complex resources, precious metal extraction and smelting, environmental restoration and other fields of scientific research and personnel training.
There are more than 10 provincial and ministerial level projects he hosted and participated, such as "biological metallurgy 973 - microbial metallurgy process intensification of basic research", "Ministry of Science and Technology International Cooperation Program- rule of microbiological fractional oxidation of arsenopyrite and regulation mechanism of multiphase interfacial reaction", "National Natural Science Foundation of China - study on mechanism of metal ion enhanced biological oxidation of arsenopyrite" and other national projects; "Yunnan Province Major Science and Technology Project - Key technologies and industrial demonstration for efficient recovery and impurity removal of platinum group metals", "Hunan Province Key Research and Development - Research and application of key technologies of plant-microbe combined ecological remediation in typical non-ferrous mining area, key technology and application of remediation and comprehensive treatment of agricultural soil materials polluted by cadmium from non-point sources in Xiangjiang River Basin", "Hunan Provincial Department of Natural Resources - study and application of key technologies of microbial leaching remediation in antimony mining area". It has won 3 first prizes of provincial and ministerial Science and Technology Progress Awards and 1 first prize of natural science in Hunan Province. He has published more than 150 academic papers in domestic and foreign journals.
A. Prof. Kwan Yiew Lau
Universiti Teknologi Malaysia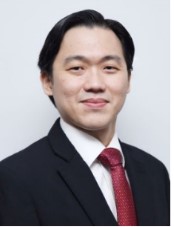 Assoc. Prof. EUR ING Ir. Ts. Dr. Kwan Yiew Lau's research focuses on the development of novel thermoplastic high voltage cable insulation technology for use in next generation high voltage networks. Such thermoplastic materials technology includes thermoplastic nanocomposites and thermoplastic blends, where the materials would ideally possess excellent dielectric properties and be recyclable at end of life to embrace sustainable development. To ensure the sustainability of the energy scenario, he also conducts research on high voltage insulation condition monitoring and renewable energy. His research on high voltage insulation and renewable energy technologies paves the way for the interconnection of modern renewable and non-renewable energy sources in ensuring access to reliable, sustainable, and modern energy for all.
A. Prof. Jinghui Zhao
Zhengzhou University, China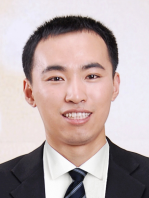 Zhao Jinhui, associate professor, graduated from Harbin University of Technology with a doctor's degree in energy and power engineering, and is now the director of the Department of Energy and Power of Zhengzhou University. Professor Zhao Jinhui is a distinguished expert of China Energy Conservation Association, an enterprise expert of the energy-saving expert database of the National Energy Conservation and Carbon Reduction Industry Innovation Alliance, the chief lecturer of the National Day Center, the honorary president of the Tai'an Institute of Smart Energy Response to Climate Change, and the deputy director of the Energy Conservation Center of the Comprehensive Design Institute of Zhengzhou University. Professor Zhao Jinhui's main research direction is energy conservation technology research. He has rich experience in enterprise energy conservation. Adhering to the concept of "Being a government energy conservation think tank and an enterprise energy conservation assistant", Professor Zhao Jinhui provides energy conservation consulting and technical services for government departments at all levels and energy consuming units. Professor Zhao Jinhui actively carries out energy contract management, energy audit, energy conservation assessment, energy management system construction and other work, serving about 150 enterprises on average annually, Professor Zhao Jinhui edited 5 energy-saving works, drafted 2 energy-saving standards, obtained 8 national patents, and published more than 30 energy-saving articles. His research achievements were included in the major strategic consulting project of the National Academy of Engineering on energy revolution and the 14th Five Year Plan for energy conservation in Henan Province.
(Will continue to be updated,please stay tuned.)