Chairman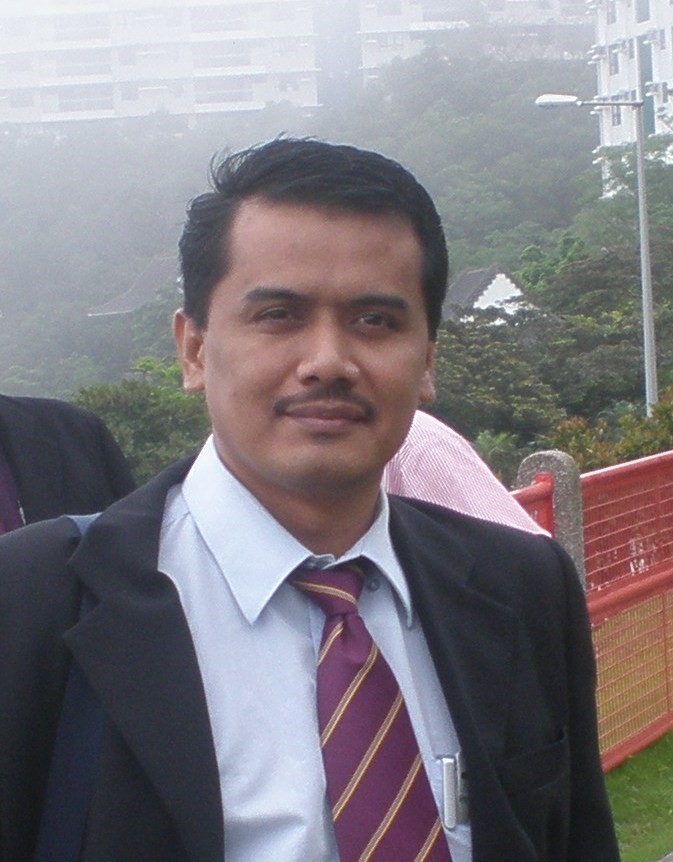 Prof.Ahmad Zuhairi Abdullah
Ahmad Zuhairi Abdullah obtained his BTech (Hons) degree from Universiti Sains Malaysia in 1995. He served in several industries as quality and production engineers for nearly 4 years prior to the commencement of his study at master level in 1998. He received his MSc in the year 2000 in the field of Chemical Process Technology. Four years later, he received his doctorate degree in the field of chemical engineering, specializing in catalysis and reaction engineering. His PhD study was supported by the National Science Fellowship provided by the Ministry of Science, Technology and Innovation of Malaysia. Ahmad Zuhairi Abdullah is a registered chemist with the Malaysian Institute of Chemistry and has so far published a number of research papers in refereed international and local journals. He also actively engaged in several consultancy works on environmental engineering projects with local industries. His current research areas are catalysis, wastewater engineering and renewable fuels. Presently, there are 8 post-graduate students completing their MSc or PhD thesis under his supervision. Among awards won by him are the Universiti Sains Malaysia's Best Thesis Award 2004 and Gold Award at the Malaysian Institute of Higher Learning Research and Development Exhibition 2005. He is also actively involved in community services as the trainer for the Malaysian's National Service Program.
Program committee

A.Prof.Lekhendra Tripathee
Dr. Lekhendra Tripathee have completed his Ph.D. from the Institute of Tibetan Plateau Research (ITP), Chinese Academy of Sciences (CAS) in 2015. His research work is focused on aerosols, precipitation chemistry, and atmospheric transport of pollutants from south Asia to higher Himalayan regions and beyond. He has a keen interest in working on atmospheric circulations patterns of pollutants in the Himalayas and Tibetan Plateau (HTP) region and their impacts on changing the climate. He is currently working as a Research Associate in the State Key Laboratory of Cryospheric Science, Northwest Institute of Eco-Environment and Resources, Chinese Academy of Sciences. He is focusing on environmental pollution and environmental geochemistry over the Himalayan regions. He has been actively participating in the research framework "Atmospheric Pollution and Cryospheric Change (APCC)" for which he is responsible for aerosol and precipitation sampling and analysis from the southern side of the Himalayas. He has an understanding and knowledge of Environmental Sciences and capable of teaching and researching this field. He has also been involving in several international projects in the relevant field (involved in more than three internationally funded projects) and worked in a team to generate new findings in the field of environmental chemistry. Currently, He is also working on aerosol chemistry (organic and inorganic pollutants), their transport pathways, and sources over the Himalayas. Besides,he is also involved in understanding the global pollutant mercury (Hg) in different environmental components (soil, water, air, and biota) and its geochemical cycling over the Himalayas.

A.Prof.Woei Jye Lau
Woei Jye Lau is currently an associate professor at School of Chemical and Energy Engineering, Universiti Teknologi Malaysia (UTM) and a senior research fellow at Advanced Membrane Technology Research Centre (AMTEC), UTM. He obtained his Bachelor of Engineering in Chemical-Gas Engineering and Doctor of Philosophy (Ph.D) in Chemical Engineering from UTM. Dr Lau has a very strong research interest in the field of membrane science and technology for water applications. He has published over 150 scientific papers, 15 reviews and 18 book chapters with citation exceeding 5000 and h-index of 37. He is the book author of Nanofiltration Membranes: Synthesis, Characterization and Applications published by CRC Press in 2017 and has been granted with 5 patents in the field of membrane science and technology with his collaborators from academia and industry.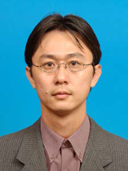 A.Prof.Ong Soon An
Dr. Ong Soon An received his PhD in Environmental Engineering from Oita University (Japan) in 2006 sponsored by Monbukagakusho Scholarship. He obtained JSPS postdoctoral fellowship and worked as a researcher at Niigata University (Japan) from 2007 to 2009. Currently, he is working as a Associate Professor in School of Environmental Engineering, University Malaysia Perlis. He is serving as an editorial member of the Universal Journal of Environmental Research and Technology and reviewers in various international journals. He has published more than 20 journal articles with high impact factor.
Dr.Raheel Anjum
Technical skills: I have been through intense phase of technical education learning during my academic career and based on this struggle, I have been ranked in the elite group of students evidenced by throughout first divisions in my entire academic career.
My technical skills got polished specially during the past couple of years during the PhD research conducted in Chengdu Institute of Mountain Hazards and Environment, CAS and course of my M.phil Environmental Economics, at PIDE, Islamabad. I gained a great amount of theoretical and practical insight into both academic i.e. Environment and personnel career development. As I have been involved in different blends of subject including Statistics, Mathematics and Economics, since my intermediate, which makes me extremely efficient and diverse in approaching and solving the interdisciplinary research problems in these fields.