Conference Chairman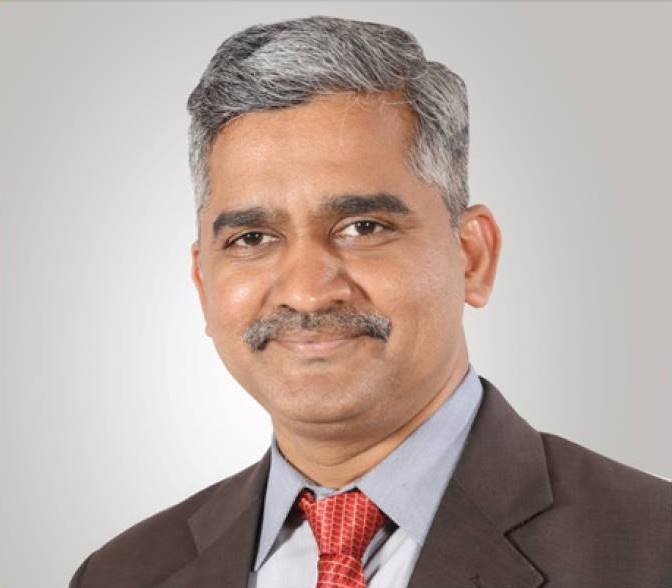 Prof. Thanikaivelan Palanisamy
from CSIR-Central Leather Research Institute, Chennai, India
Prof. Thanikaivelan Palanisamy is a Chief Scientist at CSIR-Central Leather Research Institute, Chennai since 2002. He has founded the Advanced Materials Laboratory and currently heading. He received PhD in leather technology from Anna University in 2003. He had two post-doctoral stints at Texas Tech University and Rice University, USA under BOYSCAST and Fulbright-Nehru fellowships in 2005-06 and 2010-11, respectively. He specialized in cleaner leather processing and zero discharge technologies. He currently works on the development of new and advanced materials including nano, bio and composite materials, especially from wastes generated from leather industry for high-value applications in Healthcare, Environment, Lifestyle and Energy sectors. He has over 130 publications in peer reviewed international journals, 60 articles in conference proceedings and holds a h-index of 35 and 25 patents to his credit. His recent innovation on "Waterless Chrome Tanning" has been commercialized over 125 tanneries in India. He is a recipient of several National awards and academic honors from CSIR, INAE, IASc, DST, DBT, NRDC, WIPO, USIEF, IEI, IIT-Roorkee, TNASc and FICCI for his engineering innovations in cleaner leather processing, management of solid wastes and developing advanced materials.
Conference Publication Chairman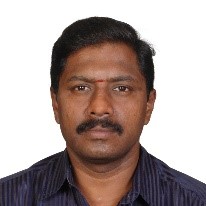 Prof.Karthikeyan Palaniswamy
from Department of Automobile Engineering, PSG College of Technology, India
Prof. P. Karthikeyan is the head of Fuel cell energy system laboratory at PSG College of Technology, Coimbatore. He mainly focuses on fuel cell material development, flow field optimization and design, stack development and testing, now he has moved further to develop H2 storage, Vehicle control system and FCEV development and demonstration. He has received research project grants from DST-CRG, DST-SERB, DST-UKIERI, AICTE-RPS, DST-CONACYT, DST-NPDF, CRS-NPIU, CSIR, Royal Academia, AICTE-NDF and DST-EPSRC etc. He has worked in couple of bilateral projects demonstrating his capability in the field of fuel cell and had research coordination with various universities such as the Loughborough University & University of Exeter, UK and Hanyang University and Suncheon National University, South Korea, CINVESTAV-IPN, Unidad Saltillo-Mexico, University of Toledo, OHIO, USA, Clemson University-ICAR, USA.
Technical Program Committee Chairman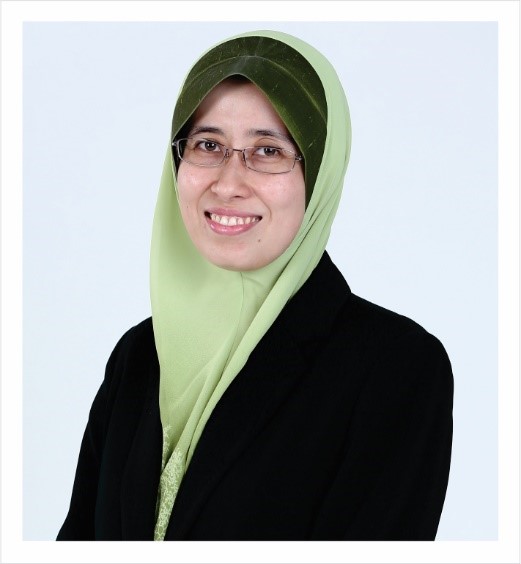 Prof.Sharifah Rafidah Wan Alwi
from School of Chemical and Energy Engineering, Universiti Teknologi Malaysia, Malaysia
Prof Ir Ts Dr Sharifah Rafidah Wan Alwi is a professor in the School of Chemical and Energy Engineering, Universiti Teknologi Malaysia. She previously helmed as the Director of Process Systems Engineering Centre for ten years (2011 to 2021). She is an expert Pinch consultant for multiple industries and is among the leading researchers in Pinch Analysis technique development. Prof Sharifah is also the co-founder and Director of Optimal Systems Engineering Sdn Bhd, a UTM Spin-off company. She is an active consultant as well as trainers for the industries. Together with her team, they have developed 7 resource minimisation software. Prof Sharifah has won various international and national awards such as Green Talents 2009 (Germany), IChemE Highly Commended Sir Frederick Warner Prize 2011 (UK), ASEAN Young Scientist and Technologist Award 2014, National Young Scientist Award 2015, ASEAN-US Science Prize for Women 2016 in Energy Sustainability, Malaysia Research Star Award 2016, 2018, 2019 and Top Research Scientists Malaysia 2018. She was listed as 'Asian Scientist 100' in 2017 and 'Asia's Rising Scientists' in 2020, and '8 Women Scientists from Asia You Should Know' in 2021 by AsianScientist.com. Dr Sharifah is also the Associate Editor for Journal of Cleaner Production.
Conference Committee Members
Name/Title

University/Department

Prof. Guangxiu Fang

Yanbian University, China

Prof. Tiankui Guo

China University of Petroleum, China

Prof. Rui Liang
China University of Mining and Technology,China

Prof. Qian Xu

Jiangsu University, China

Prof. Songlin Zhang

Northwest Normal University, China

A.Prof. Adelhard B. Rehiara

IEEE Indonesia Section/University of Papua, Papua Barat, Indonesia

A.Prof. Feng Guo

Xi'an Shiyou University, China

A. Prof.

Mohammad Hossein Yazdi

Islamic Azad University (IAU), Neyshabur Branch, Iran

A.Prof. Riyang Shu

Guangdong University of Technology, China

A.Prof. Ravita Lamba

Malaviya National Institute of Technology Jaipur, India




A.Prof. Jinhui Zhao

Zhengzhou University, China

Dr.

Aziz-Ur-Rahim Bach

a (Pakistan)

Fudan University, China
(Will continue to be updated, please stay tuned.)